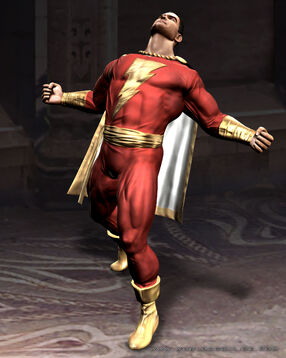 Captain Marvel
is hero that is really a kid, and turns into an adult when he yells out, "Shazam".  He may be a kid, but he can be very wise sometimes. He becomes an honorary member of Sora's team but also stays in his world to keep his people safe from the Heartless, Nobodies, Smashers and Dream Eaters.
Ad blocker interference detected!
Wikia is a free-to-use site that makes money from advertising. We have a modified experience for viewers using ad blockers

Wikia is not accessible if you've made further modifications. Remove the custom ad blocker rule(s) and the page will load as expected.