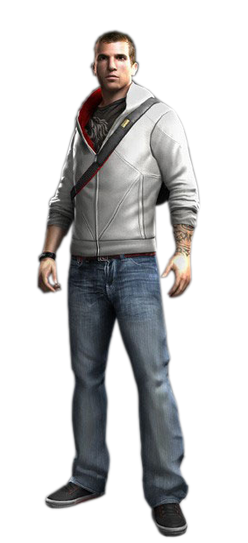 Desmond Miles
was a member of the Assassin Order and a descendant of numerous familial lines that had sworn an allegiance to the Assassins; including individuals such as Aquilus, Altaïr Ibn-La'Ahad, Ezio Auditore da Firenze and Ratonhnhaké:ton. By age 16, Desmond became tired of living in hiding and aspired to pursue his own dreams. Using the minimal training of Assassin skills he had obtained from his father, William Miles, Desmond fled from the Assassin compound he had grown up in and managed to travel from South Dakota to New York City, where he found employment as a bartender in the Bad Weather nightclub.
Ad blocker interference detected!
Wikia is a free-to-use site that makes money from advertising. We have a modified experience for viewers using ad blockers

Wikia is not accessible if you've made further modifications. Remove the custom ad blocker rule(s) and the page will load as expected.