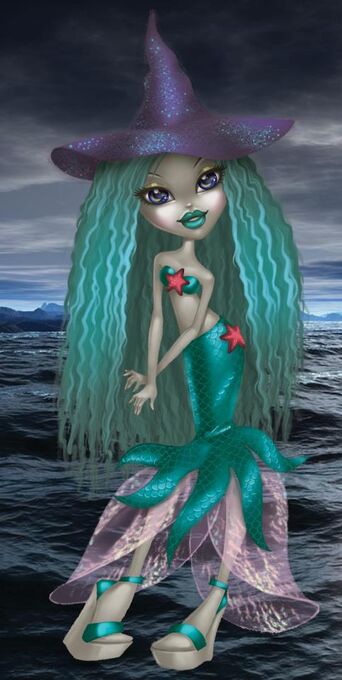 Fianna Fins
 is a sea witch introduced in the Midnight Beach line. She made her webisode debut in Midnight Beach, where it was revealed Fianna has weather-controlling Powers.
Her Bratz cousin is Fianna.
Fianna has a stormy attitude and thunderous humor.
Appearance
Edit
Fianna Finns has light green skin, yellow eyes, and long tealish blue, maybe turquoise hair.
Fianna has a pet seahorse named Ripple.
On Sora's Team
Edit
Like Lagoona Blue, she goes on underwater missions with Sora and Ariel to help other sea members, in other worlds.
Ad blocker interference detected!
Wikia is a free-to-use site that makes money from advertising. We have a modified experience for viewers using ad blockers

Wikia is not accessible if you've made further modifications. Remove the custom ad blocker rule(s) and the page will load as expected.