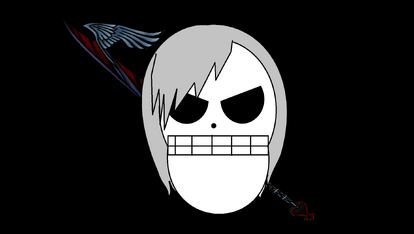 The Riku Pirates are formed by Riku as Sora , Riku, and Kairi formed their own pirate groups to find the three Keyholes in the Great Pirate Era. They are called the Riku Pirates after Garnet and Riku took out T-Bone and Very Good.
Jolly Roger
Edit
The Crew's Jolly Roger is in the image of Riku's skull with his Keyblade behind like Sora's Jolly Roger.
Crew Members
Edit
More or less like the Key Pirates, Riku's group is full of crew mates that are friends of other members of the Key Pirates and most are serious and calm.
Crewmates
Edit