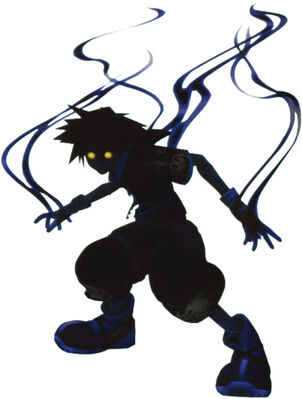 Sora Heartless 
 is a minor character and a form that Sora takes during the final act of Kingdom Hearts. In Kingdom Hearts coded, the digital version of this Heartless serves as the main antagonist and the source of the Bug Blox corruption. Unlike other Heartless, Sora-Heartless held onto his feelings, memories, and selfhood as a Heartless, and this unique trait is commented on by others. It wanted to join the team for lots of reasons.
Ad blocker interference detected!
Wikia is a free-to-use site that makes money from advertising. We have a modified experience for viewers using ad blockers

Wikia is not accessible if you've made further modifications. Remove the custom ad blocker rule(s) and the page will load as expected.