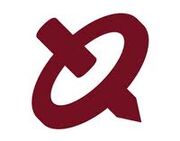 The 
Subspacers
are monsters that can't be defeated by magic alone, but in physical combat. They are originally shown in Supers Smash Bros. and become allies if used by trophies.
Some have different appearances like the Heartless, and Nobodies. And they are common enemies.
List of Subspacers
Edit
Auroros
Autolance
Banzai Bill
Big Primid
Birdo
Bombed
Boom Primid
Borboras
Bucculus
Buckot
Bullet Bill
Bytan
Cymul
Feyesh
Fire Primid
Floow
Fly Guy
Gamyga
Glice
Glire
Glunder
Goomba
Greap
Hammer Bro.
Jyk
Klaptrap
Koopa Paratroopa
Koopa Troopa
Like Like
Metal Primid
Mite
Mizzo
Nagagog
Octorok
Piranha Plant
Polar Bear
Poppant
Primid
Puppit
Quark Mine
R.O.B. Blaster
R.O.B. Sentry
Red Koopa Troopa
ReDead
Roader
Roturret
Scope Primid
Shaydas
Shellpod
Shy Guy
Spaak
Sword Primid
Ticken
Topi
Towtow
Trowlon
Wolfen
Ad blocker interference detected!
Wikia is a free-to-use site that makes money from advertising. We have a modified experience for viewers using ad blockers

Wikia is not accessible if you've made further modifications. Remove the custom ad blocker rule(s) and the page will load as expected.